Car diagnostics ~ Car tuning ~ Van tuning ~ Car diagnostics Hillington Paisley Renfrew Glasgow
Diagnostics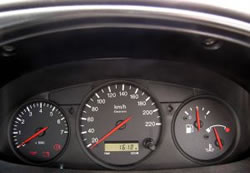 All new and nearly new vehicles are controlled and managed by computers.
Our diagnostic equipment will be plugged into your vehicle to help locate then fix any potential problems your car could be having.
Diagnostic checks cover;
Engine Management Systems
ABS / Traction Control Systems
Immobiliser Systems
Airbag / SRS Systems
Air Conditioning Systems
Automatic Transmission Systems
Diesel Management Systems
Canbs Systems
Service Light & Resetting
These checks do not take long and can be done while you wait.
We can carry out diagnostics on all makes of cars including: Alfa Romeo, Audi, BMW, Chevrolet, Chrysler, CitroŽn, Fiat, Ford, Honda, Hyundai, Jaguar, Jeep, Kia, Land Rover, Lexus, Mazda, Mercedes-Benz, Mini, Mitsubishi, Peugeot, Renault, Saab, Skoda, Subaru, Suzuki, Toyota, Vauxhall, Volkswagen and Volvo