Car tyre Glasgow ~ New Tyres Hillington ~ Tyres Paisley Renfrew ~ Exhaust Glasgow ~ Van tyres
Tyres & Exhausts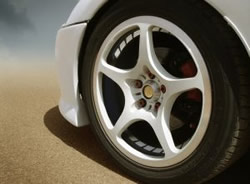 Our fast fit tyre and exhaust centre will cater for Budget or Brand type tyres and exhausts.
Tyres
We are able to supply virtually all brands of tyre from multiple suppliers.
We sell tyres that suit every budget and are always available immediately. We also carry out tyre pressure checks, wheel alignment and wheel balancing.
Exhausts
We'll carry out a full check of your exhaust system to determine what the problem is and what the solutions are.
We will talk you through our findings and if required show you the fault and discuss the options available for repairing or renewing the exhaust system.
Just like all our other services we will call you with our quotation and the length of time your vehicle will be with us.
The majority of our clients are based in Hillington, Renfrew, Paisley and Glasgow.
Our car repair centre is situated 5 minutes from Braehead, Makro and Ikea.
There are 2 train stations (Hillington West and Hillington East) in walking distance allowing many of our customers to drop off their motor vehicle and commute to work in Glasgow city centre.
Additionally there is also an excellent bus route outside the garage